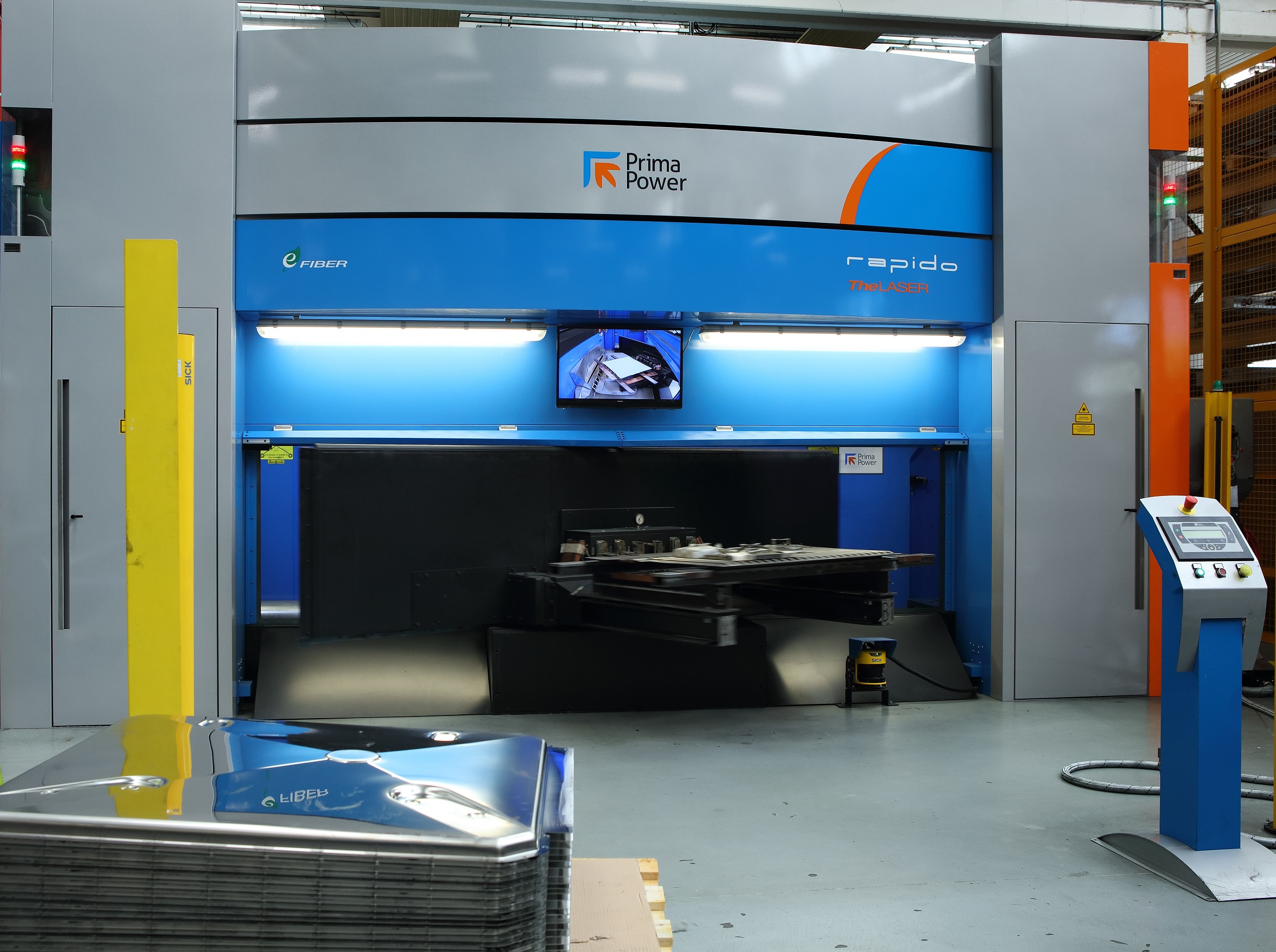 A new 3D laser cutting machine by Prima Power was recentely installed in Inoxveneta. 3D laser cutting is an absolutely needed job after metal forming, in order to obtain – once the stainless steel has been formed – the required final shapes of the metal parts and to have holes on the surface.
This job needs adequate skills both for design of jigs to make the metal parts well fixed onthe working table and for CNC programming.
The first 3D laser cutting machine was installed in Inoxveneta in 2010 and since then Inoxveneta has developed a distinctive competence for this kind of job.