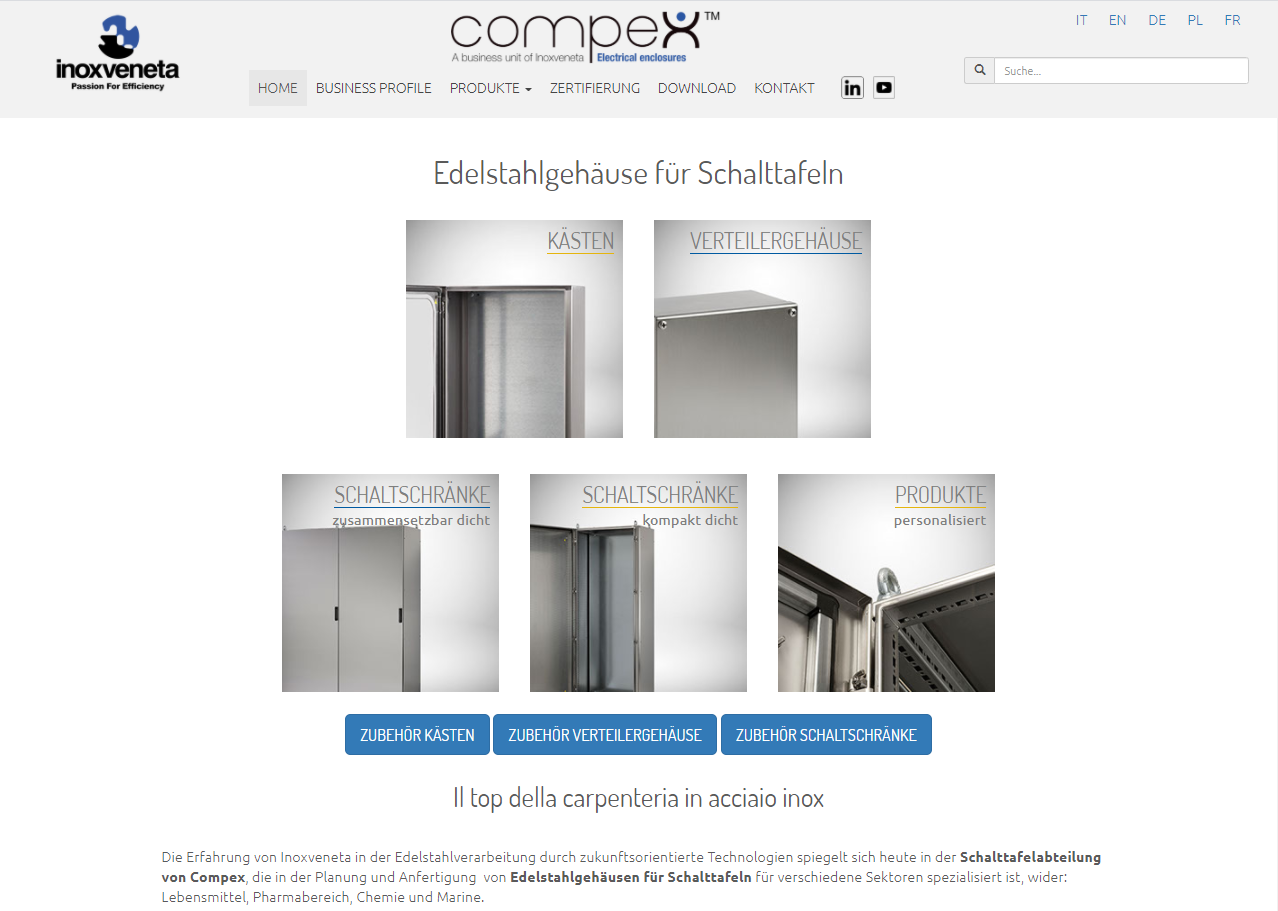 COMPEX domain (www.compex.it) is now focused on our stainless steel electrical enclosures.
The web site has been designed and built in order to be more than only a shop window of Inoxveneta and of products that we made for the industry of automation but also to be a tool to make easier the interaction with our customers.
Now the web site allows direct downloads of:
– product certificates (CE, ATEX, UL_CSA, IP RATING, RoHS);
– system certificates for INOXVENETA SPA (ISO 9001, ISO 14001);
– product catalogues.