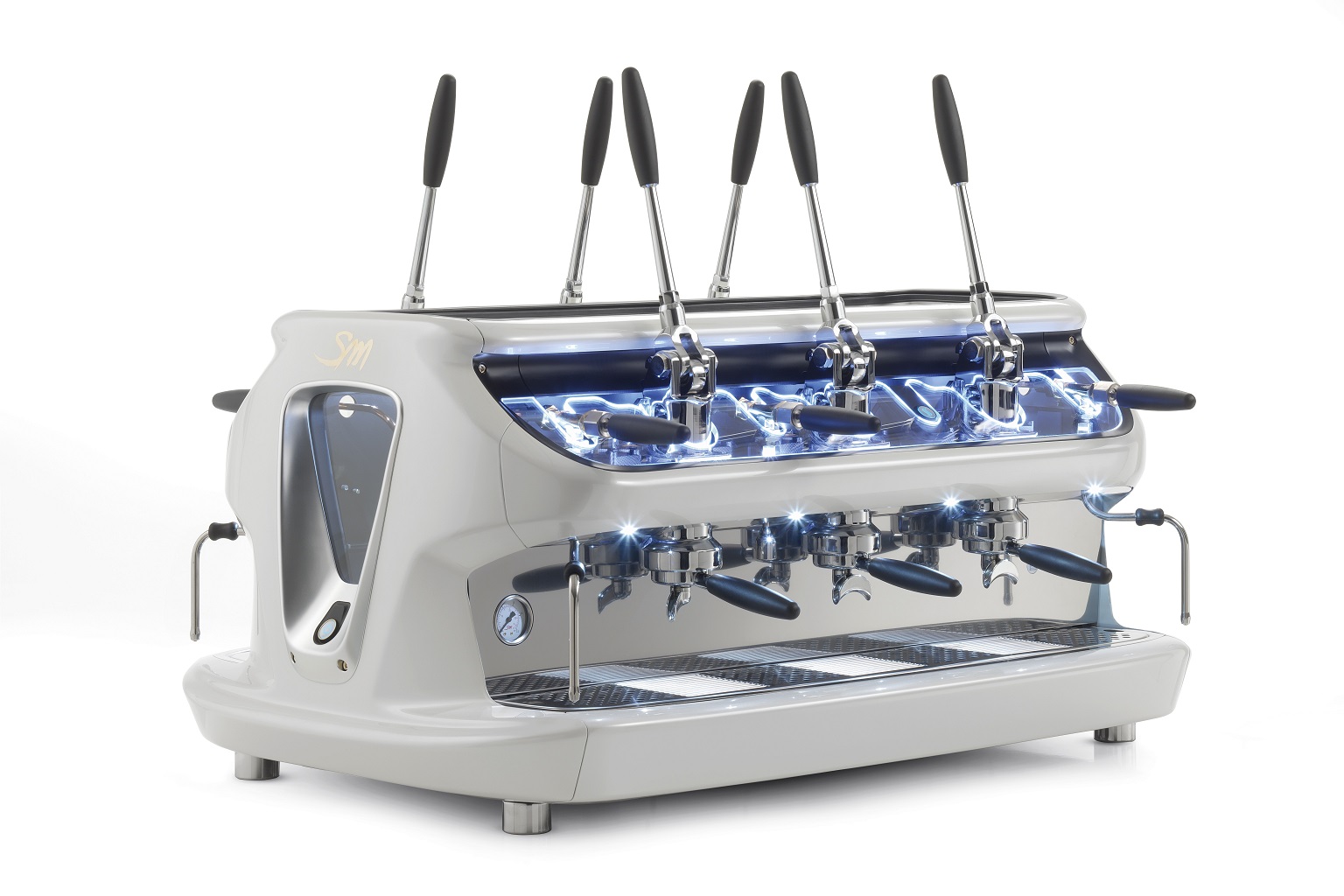 Inoxveneta has been cooperating with La San Marco – the Italian leading brand for the lever-driven machines for espresso – in the realization of a new professional product at the top for its range. The design done by Bonetto Design Center is inspired by the engine V6 of a sporty car.
The body is made of stainless steel AISI 304 and then it is varnished in some different colors. Stainless steel in respect of plastic – as well as allowing greater robustness – allows also an undoubtedly appreciable improvement in the aesthetic quality of the product. Stainless steel AISI 304 is needed in order to have a material with formability good enough for the achievement of the requested shapes by design.
Hydroforming is a technology rather essential in order to make able the forming of these shapes, allowing also strict tolerances of the metal parts for the precision couplings among the different pieces of the body. This aspect – the couplings of metal parts – is very much important for the whole design of this espresso machine, not achievable with traditional technologies of sheet forming.
After forming, each metal part is accurately cut by 3D laser cutting.
Hydroforming presents several advantages in respect of commonly used technologies for metal forming, particularly a wider flexibility of process – also for small batch of production – and reduced investment in tooling.
The new lever-driven LEVA V6 is presented with great success in various trade shows among the most popular in the industry.
Hydroforming is a pretty good technology for a series of components to be used for professional espresso machine like side panels, bowls, shelves, front and side pillars.