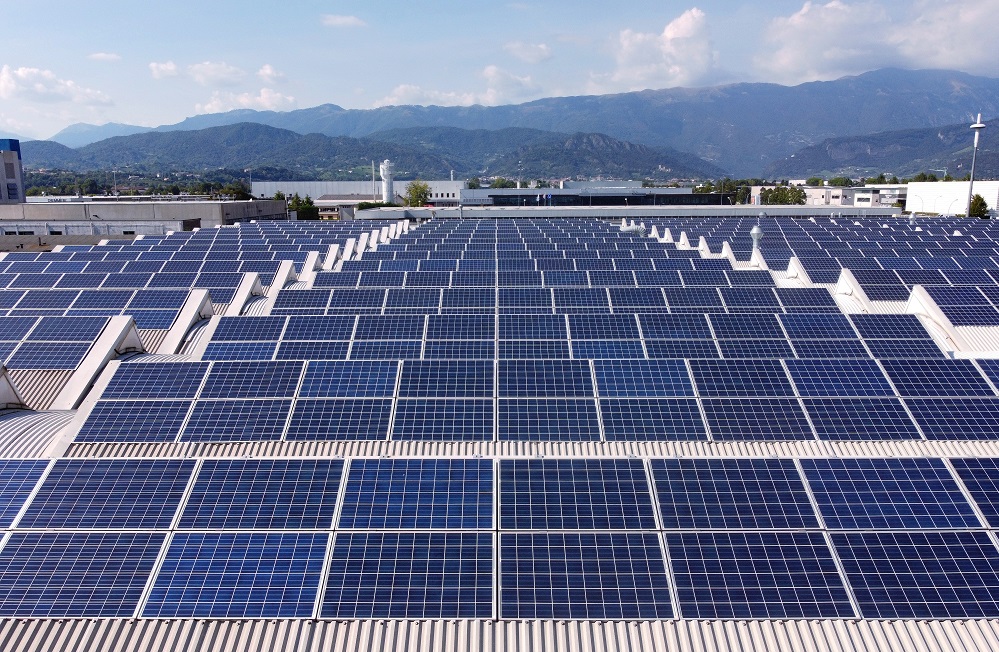 INOXVENETA TAKES CARE OF ENVIRONMENT
On the roofs of Inoxveneta buildings in Vittorio Veneto two solar photovoltaic systems are operating with a total installed power of 650 kWp.

In relation to the general weather conditions, on average a 20% of our yearly needs of electricity is supplied by these solar photovoltaic systems.
The electricity produced by these systems means an yearly saving of CO₂ of more than 200.000 kilograms.
Since 2010 Inoxveneta complies with ISO 14000 certification.