Coils processing
The first step of sheet metal working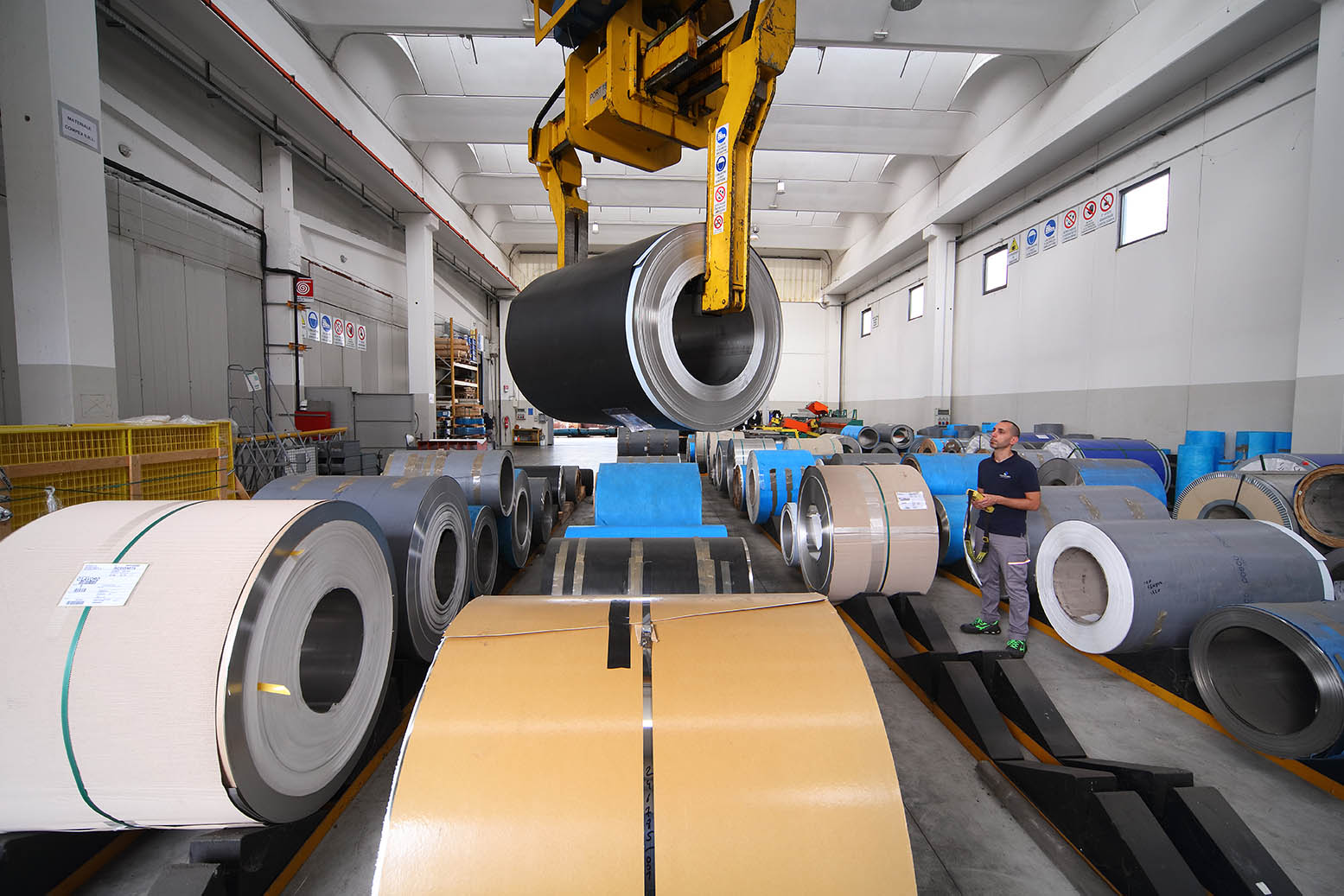 In this phase the long coils are transformed into sheets metal with the sizes requested by the subsequent processing. We can get countless formats in full compliance with the requirements. This is assured by reliable and advanced tools and the constant control of the Quality Team.
Our equipment have been designed and arranged so that they are able to handle the stainless steel coils with the utmost care from the initial treatment in the warehouse, because the sheet metal will be used in highly aesthetic application. For this reason, then, the raw material warehouse is equipped with a 20 tons crane bridge with a special gripper system for handling coils tapes with the greatest care and safety.
Everything begins with the coils processing
At the acceptance area of incoming goods the coils are systematically weighed by a special dynamometer fitted into the grippers on the overhead crane.
If the next step for the material requires analysis of the composition of the metal, it is tested with a spectrometer. Test results are then compared with the certificates provided by the steelworks.
The stainless steel sheets are stored in a special high-resistance rubber cradles. We use these cradles instead of the ordinary wooden ones provided by the steelworks for the safety of personnel and to maintain the quality of the coils during storage and handling in the stores.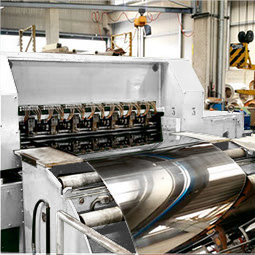 Cutting of stainless steel coils
Our flattening and cutting line has been designed for delicate surfaces such as mirror-finished BA stainless steel. The coils are cut into the desired sizes so that they are ready to move on to the next step in the production process. With its great flexibility this line has allowed us to optimise the consumption of valuable steel.